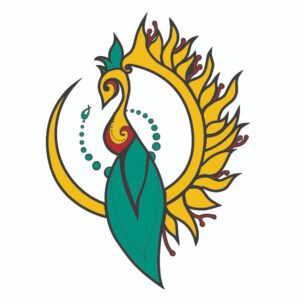 Iskra Bela, or White Spark, is my spiritual name. My civilian name is Branka Zgonjanin. I am an artist, choreographer, performer and a poet. I work and live in Amsterdam.
My spiritual name found me 15 years ago, in the midst of a personal crisis, and consequently inner transformation. I came out of that experience with discovery of my unique healing abilities. Since then I been studying and practicing diverse healing techniques, staring from Yumeiho Manual Therapy, Shiatsu, Deep Tissue Massage, Thai Massage, Tendon Massage, combined with Dance Release Techniques, Body Weather, Yoga, Herbalism, Shamanism and extensive knowledge of various spiritual techniques and understandings of human body and condition. From 2011-2014 I worked as a freelancer for Amsterdam Massage Center, and then I started my own practice.
My healing practice is syncretic, eclectic and holistic. My artistic mind allows me to see each person as a unique constellation, and results in giving a very personal and precise advice.
I commit to empowering others by igniting fire of self-healing in a natural way. I will assist you in finding your own inner healer and on developing long lasting personal balance. Eventually you won't need me anymore, and this is precisely my goal.
My vision is a world in which people can stand on their own while creating together a fine balance of our global ecosystem. Consequently I offer my services to those who are willing to learn, improve, develop and contribute to the world which is changing.