Recognising Medicinal Plants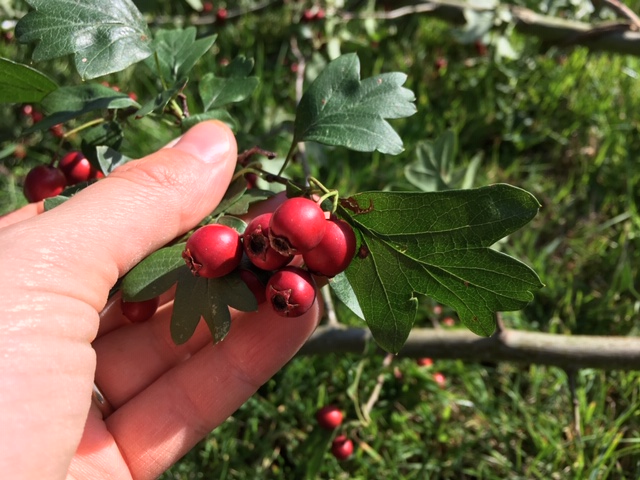 I studied medicinal plants since 1994, primary in the Balkans area. Since 2015 I have a permaculture garden in one of the most bio-diverse garden parks in Amsterdam, Amstelglorie. In the Amstelglorie and its surroundings I recognised local medicinal plants, many of which grow in my garden. I use these herbs to make medicinal teas, tinctures, oils, balms and other remedies which you can find on this website.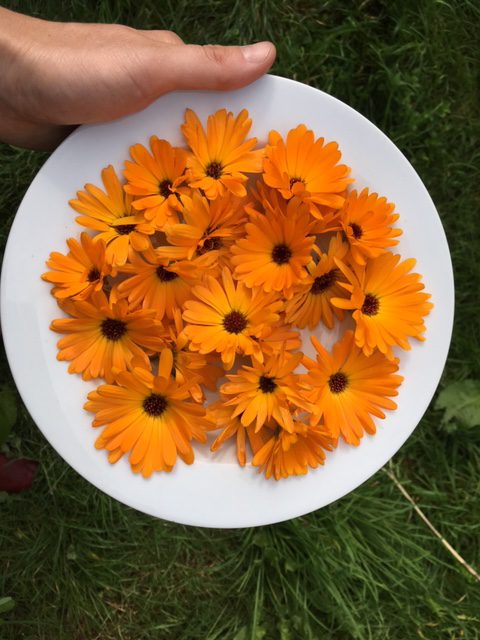 During this workshop you will learn how to recognise, pick and dry many local medicinal plants (depending on a season for picking) which you can use to keep yourself in a natural balance, to treat certain conditions, to heal or to boost your immunity. Some of these plants are also eatable and can enrich your daily diet.
The workshops are organised according to seasons for picking. You can look for a current one on my Facebook page, or contact me to organise a private lesson.
---
Home-made Remedies
This is a level 2 of medicinal plants workshop. It is necessary that attendants already have some knowledge about medicinal plants. During the workshop you will learn how to prepare healing tinctures, oils, balms, syrups, baths and other home-made remedies. Each workshop will focus either on specific plants or on specific processes (depending on a season or theme). After the workshop you can take with you what you made, and continue the process at home.
---
Healing Cosmetics Workshop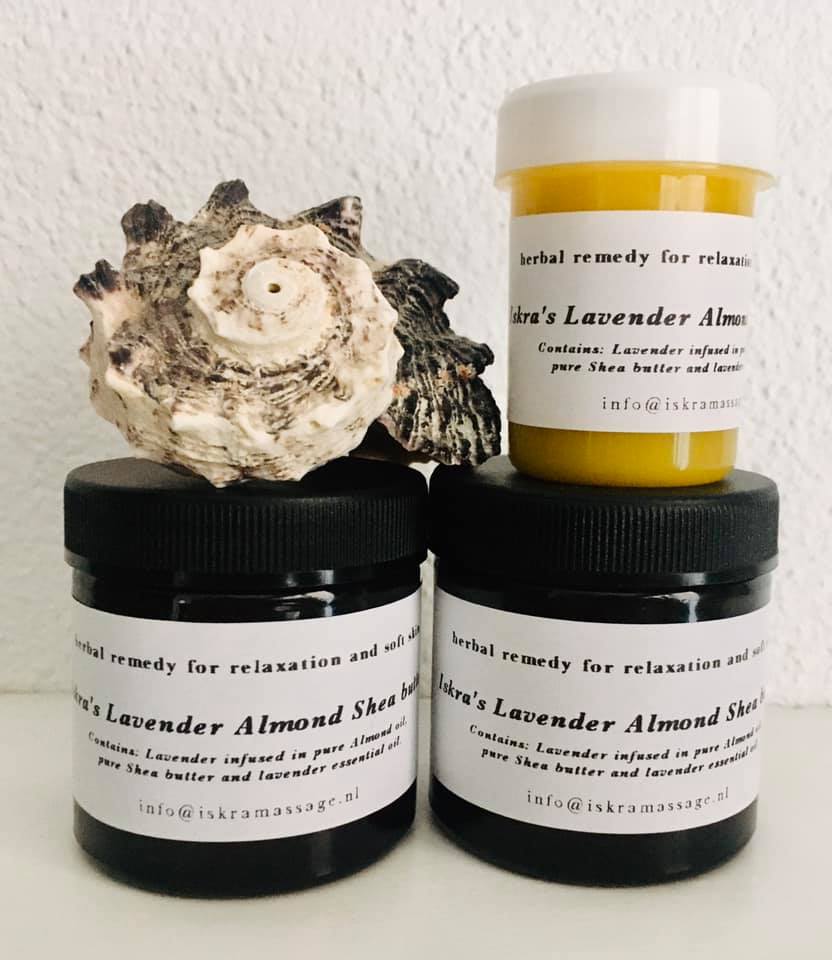 During "Healing cosmetics workshop" you will learn how to use herbal infusions (oils and balms) to create your own healing and nurturing high quality cosmetics (body butters, foot balms, face creams, hand creams, etc). Before we start making cosmetics, you will learn about properties of certain beneficial plants and how to make infused oils from them. I will cover the most beneficial plants growing in local surroundings, common beneficial essential oils and the most nutritional and healing natural base oils.Provided: infused medicinal herbs oils (from Iskra's garden), shea butter, base bio cold-pressed oils, beeswax, essential oils. You take home with you knowledge and everything you make.
---
Fermented Foods Workshop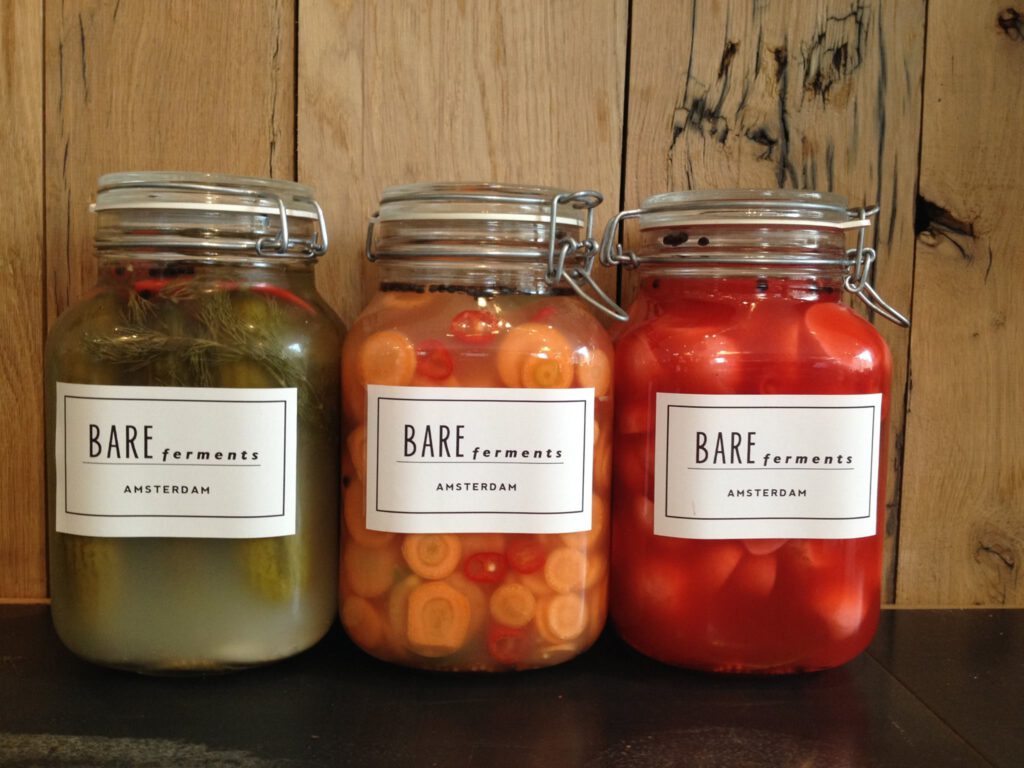 In this workshop you will learn how to ferment many vegetables and in just couple of days create your own healthy probiotic pickles with medicinal properties (coming from spices). The type of fermentation which I teach is fast raw fermentation, based of New York style (kosher) pickle. Winter is an ideal time to be busy with this type of fermentation in order to replenish nutrients which we miss due to the modern way of production and consumption of foods, and due to lack of fresh plants for picking.
---
Shamanic Dance
I develop concept of multidimensional body, where human body is seen as an intersection, a sort of grid, of many different bodies which all influence each other, such as physical body, emotional body, mental body, causal body, ancestral body, etc. These knowledge comes from diverse spiritual practices which I have syncretised in my method via study and, importantly, via physical practice. Further I utilise plasticity of shamanic mindset to provide tools for personal openings and for work with energetic clutter and blockages towards their transformation into energetic compost – a fuel for the soul and for manifestations of kinds.
How do we tap into multiverse of our existence via physical sensation, proprioception, kinaesthesia, use of intensity, imagination, unison?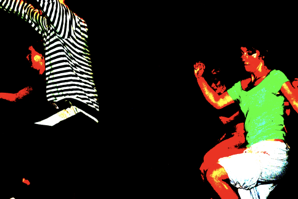 We start from warm up of voice and body through simple but precise dance exercises which anyone can do. The warm up leads towards the point of "melting" of physical and perceptive borders of the body.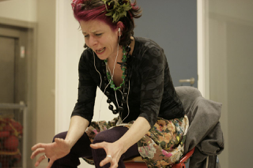 Second part of the workshop starts from bringing to our consciousness an unpleasant sensation/emotion/event that happened earlier that day or that week. This event is our "waste" which we don't want to only get rid of, but to use it to recycle energy and create a new energetic resource. We will learn how to locate it in the body and to export it in the space where we can "see" it, own it and shape it intentionally as we desire. I call this process "personal shamanic dance exorcism".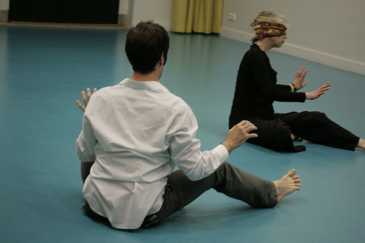 What I like about this process is that anyone can do it for themselves, and that it is, in that sense, empowering. Participants can keep on practicing whenever they dance and help themselves to process intense moments and to self heal. The practice is also aesthetic and joyful, and can generally stimulate more aware and caring relationship to one's body.