Iskra's Herbal Alchemy
---
Temple Of Joy - herbal lubricants line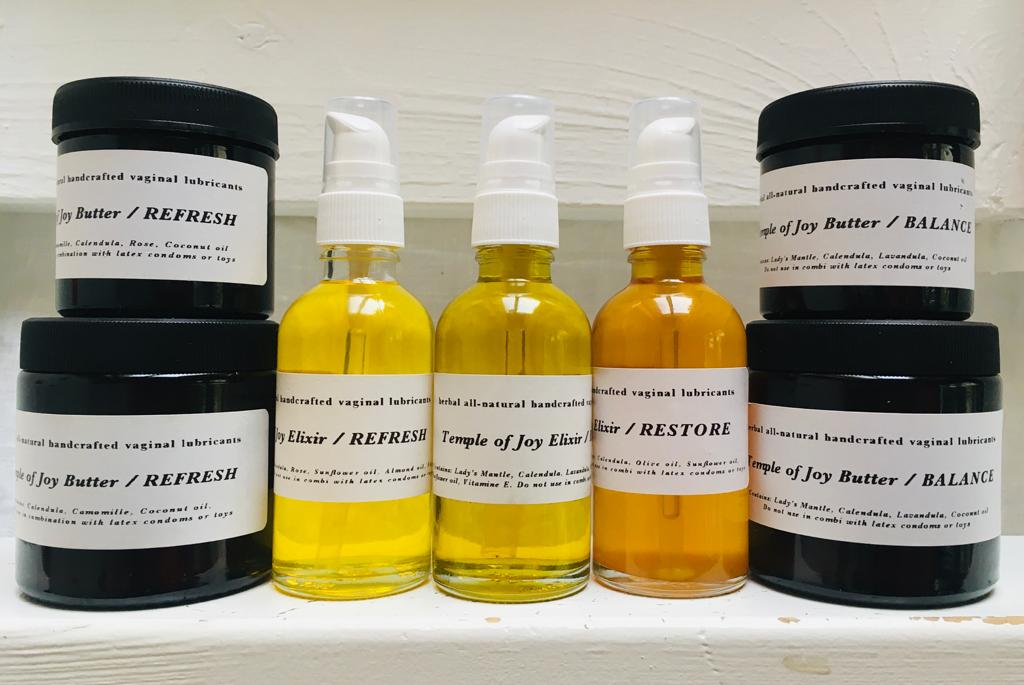 Temple of Joy lubricants are created to empower women to take their pleasure and genital health in their own hands. Handcrafted with ingredients which can as well be safely eaten, following motto that what is good for your gut is good for your skin, each type of TOJ lubricant is designed to aid some of the common female issues, like dryness, itching, inflammation, yeast and bacterial infections, relaxed vaginal tissue, etc. See more next to each product. These products are not intended for pregnant ladies. For a custom lubricant (safe during pregnancy) contact the maker.
Herbalist, artist and an activist, Iskra Bela, combines traditional herbal knowledge and contemporary out-of-box thinking to develop unique products for female needs. The herbs used in TOJ products are grown with love in her own permaculture/biological garden in Amsterdam.

Elixir 30ml=15 EUR, 50ml=20 EUR / Butter 60ml=18 EUR, 120ml=22 EUR
---
Lucid Dreaming Kit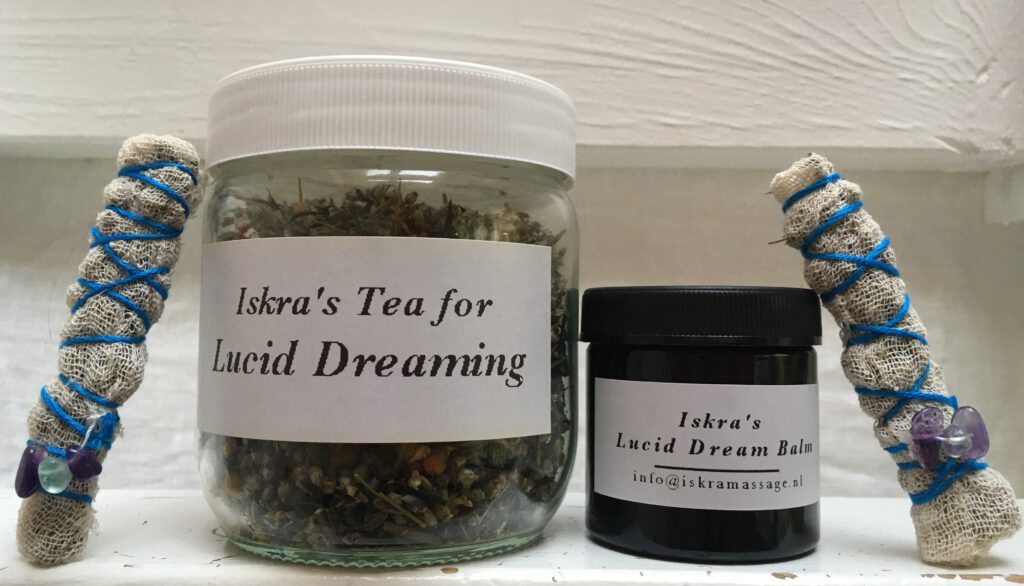 If due to current Corona regulations you can't travel to the outer world, you can still travel to the inner world. With this Lucid Dreaming kit!
It is completely handcrafted, based on locally grown biological Mugwort (Artemisia vulgaris). Contains: Lucid Dreaming tea, Lucid Dreaming balm and pillow sachet with herbs and crystals.
Price: for a single person 30 EUR, for a couple 35 EUR
It comes with an explanation how to use, and with a personal herbalist advice (Mugwort has other healing properties, especially valuable for women)
---
(Pre)Menopause Kit
This kit is created to aid common issues in (pre)menopause phase of woman's life. The main ingredient of the remedies is herb Lady Mantle (Alchemilla vulgaris) which is in traditional herbal medicine known as a protector of women and promoter of health of their reproductive organs. The tincture is taken orally to aid inner balance and hormonal regulation, while Temple of Joy lubricants help to keep vaginas healthy and juicy. There are two types of lubricants, both containing Lady Mantle: elixir and butter. They have similar properties, except that elixir warms up and butter cools down. You can choose one according to your personal preference.
Kits contains: 50 ml Lady Mantle tincture + 1 Temple of Joy Balance lubricant 50/60 ml
Price: 30 EUR
---
Own Your Flow - Menstruation Kit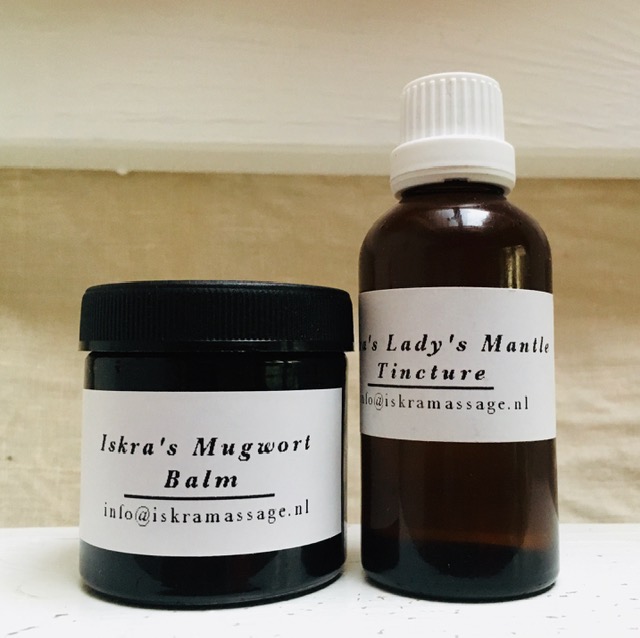 With this kit you will be able to own your flow and ease the troubles during your Moon days. Lady's Mantle tincture used orally helps to regulate the periods, while Mugwort balm applied on the skin of your lower belly helps with cramps and supports healthy blood flow.
50 ml of Lady's Mantle tincture + 60 ml Mugwort balm / Price: 27 EUR
---
Relax and Sleep Well Kit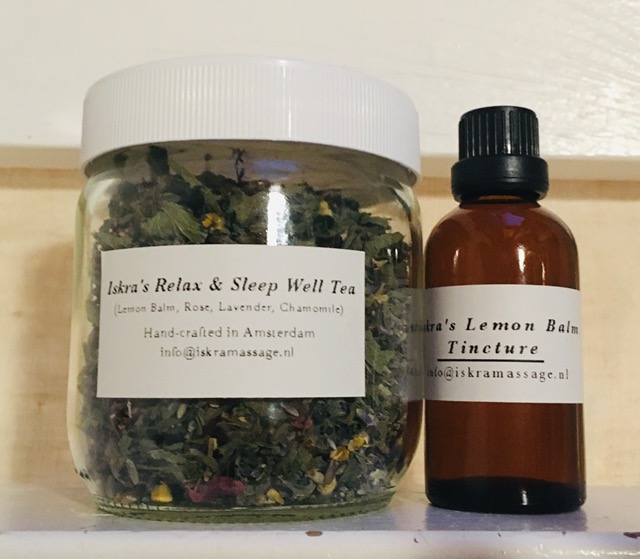 This kit is designed for unwinding at the end of your day and aiding good night's sleep. The tea is a wonderful blend of Melissa (herb that promotes relaxation and happiness), Rose, Lavender and Chamomile. Lemon Balm (Melissa) tincture taken orally will calm you down, relax nervous stomach, bring you in a sweet and heart-opening mood, right on time for your favourite go-to-sleep ritual. It is possible use tincture for relaxation during the day as well. This aromatic herb also supports general immunity.
Price: 23 EUR
---
Lush hair kit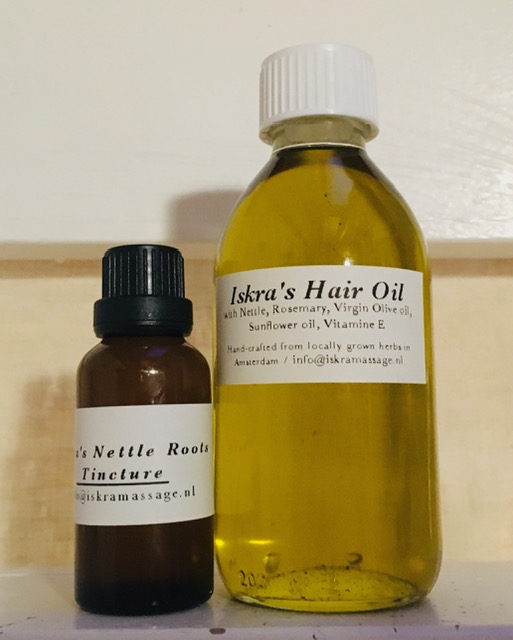 This kit promotes hair growth and healthy hair. Tincture made from Nettle roots is traditionally used to promote circulation of the scalp and stimulate hair growth. Hair oil contains infusions of Rosemary and Nettle and it is used as a hair treatment (mask) to feed hair, to make it stronger and more lush. This kit will last long and you will receive a recipe for use as well
250 ml of Hair oil + 30 ml Nettle roots tincture
Price: 33 EUR
---
Herbal tea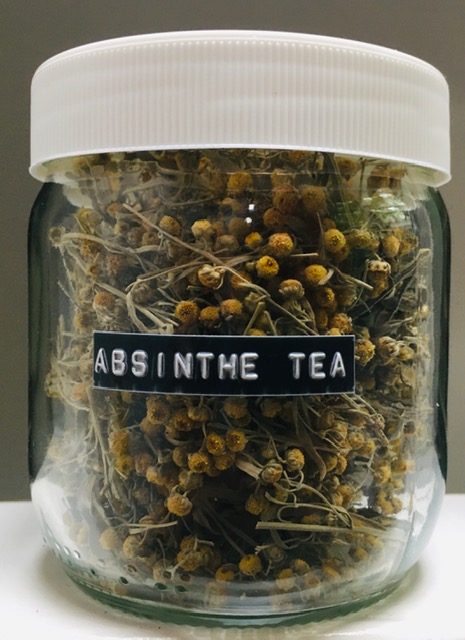 Organic homegrown handpicked and slowly dried
Calendula, Nettle, Melissa, Yellow Dead Nettle, Rosemary, Valerian, Mugwort, Absinth, St John's Wort, Elderflower, Oregano, Raspberry, Wild strawberry, Blackberry, Mullein
Prices from 7,00 EUR
---
Tinctures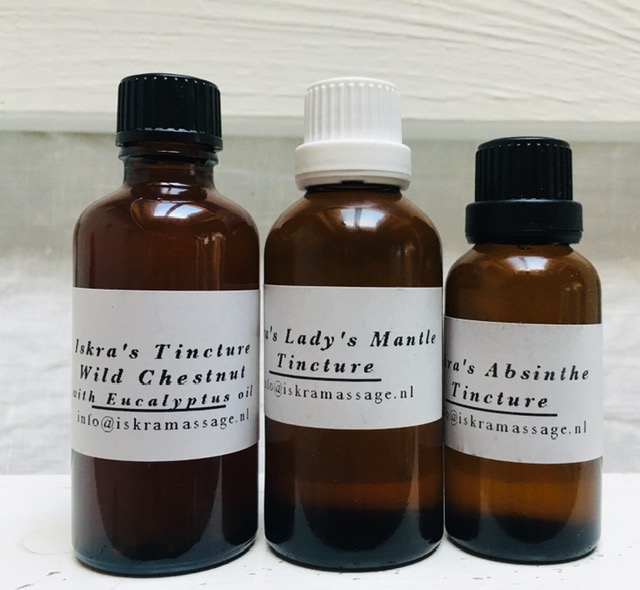 Infusion of organic homegrown herbs in alcohol
Comfrey, Rosemary, Melissa, Nettle, Wild chestnut, Thyme, Mugwort
Prices: 20ml=8,00 EUR / 30ml=10,00 EUR / 50ml=12,00 EUR / 100ml=17 EUR
---
Herbal oils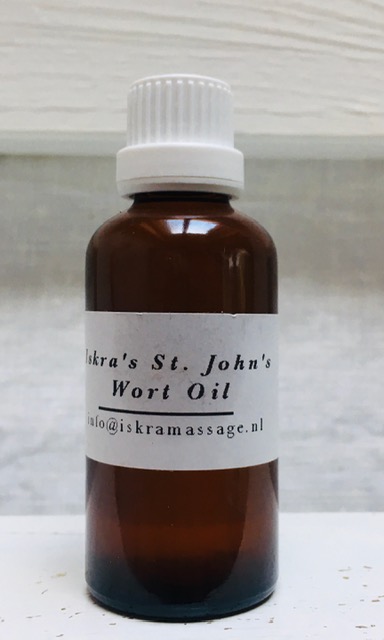 Infusion of organic homegrown herbs in different cold pressed oils
St Johns wort, Calendula oil, Oregano oil, Nettle oil, Rosemary oil, Clever oil, Mugwort oil, Thyme oil
Prices: 20ml=8 EUR / 30ml=10 EUR / 50ml=12 EUR / 100ml=17 EUR
---
Herbal balms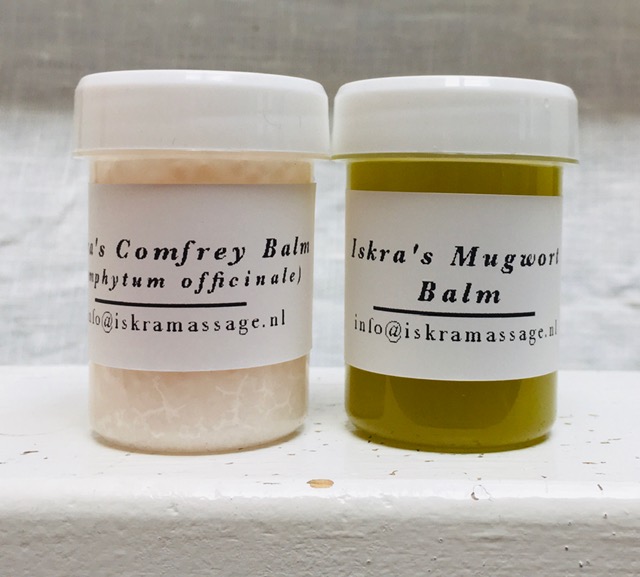 Organic homegrown herbs infused in organic cold-pressed coconut oil or in olive oil with a bit of bee wax added
Comfrey, Mugwort, Calendula, Bay leaf
Prices: 60ml=15 EUR, 120ml=20 EUR
---
Skin care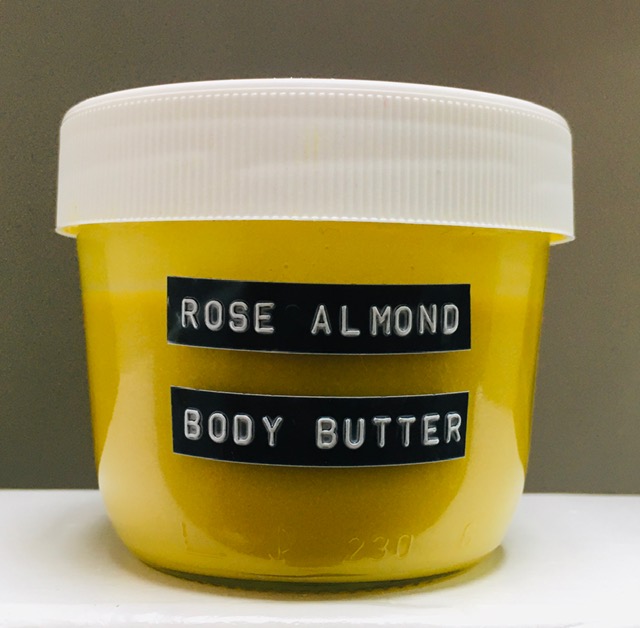 Homemade skin care with shea butter, bee wax, cold pressed oils, essential oils, herbal oils
Hand Creme, Body Butter, Rejuvenating Foot Balm
Prices from 20,00 EUR
---
Special massage oils
Cold pressed oils infused with organic homegrown herbs with healing properties enriched with essential oils
Rosemary, Thyme, Calendula, Mugwort, Clever, Oregano
Price: 100ml=18 EUR / 250ml=25 EUR
---
Food products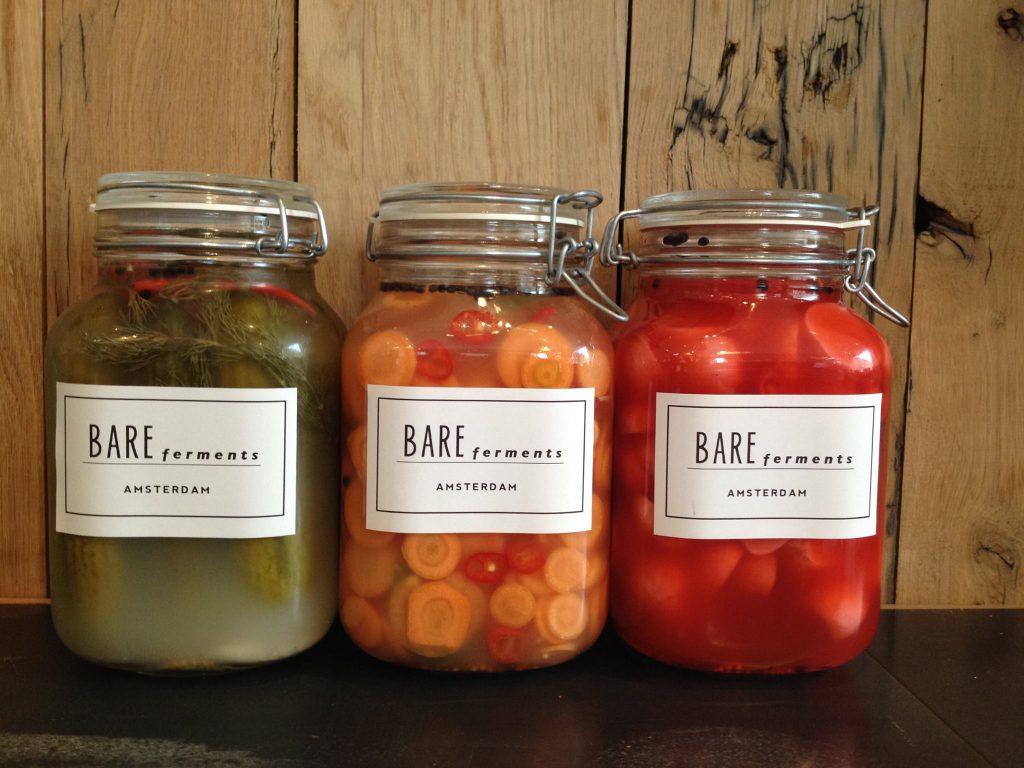 Foods with high nutritional value (on demand)
Fermented foods / NY Style Pickle (cucumber), fermented peppers, green tomatoes, radishes, onions, lemons, horseradish paste and custom made products
Prices from 6,00 EUR
---
Please note that availability of all products depends on a season and scale of my urban permaculture garden which yields most of ingredients of Iskra products (herbs, spices and horseradish). For more info about above products or custom made possibilities feel free to
---
By buying Iskra products you support direct trade, local business, traditional medicine and sustainability of natural ways of living.